External Probe Platform Setup Instructions
2020-05-26 02:33:28
Before you start using the external probe, please set it up on the console(
https://console.ubibot.com
)
Select the device you are using with the external probe and enter the settings page on the console.

Click "Sensor Display Setting".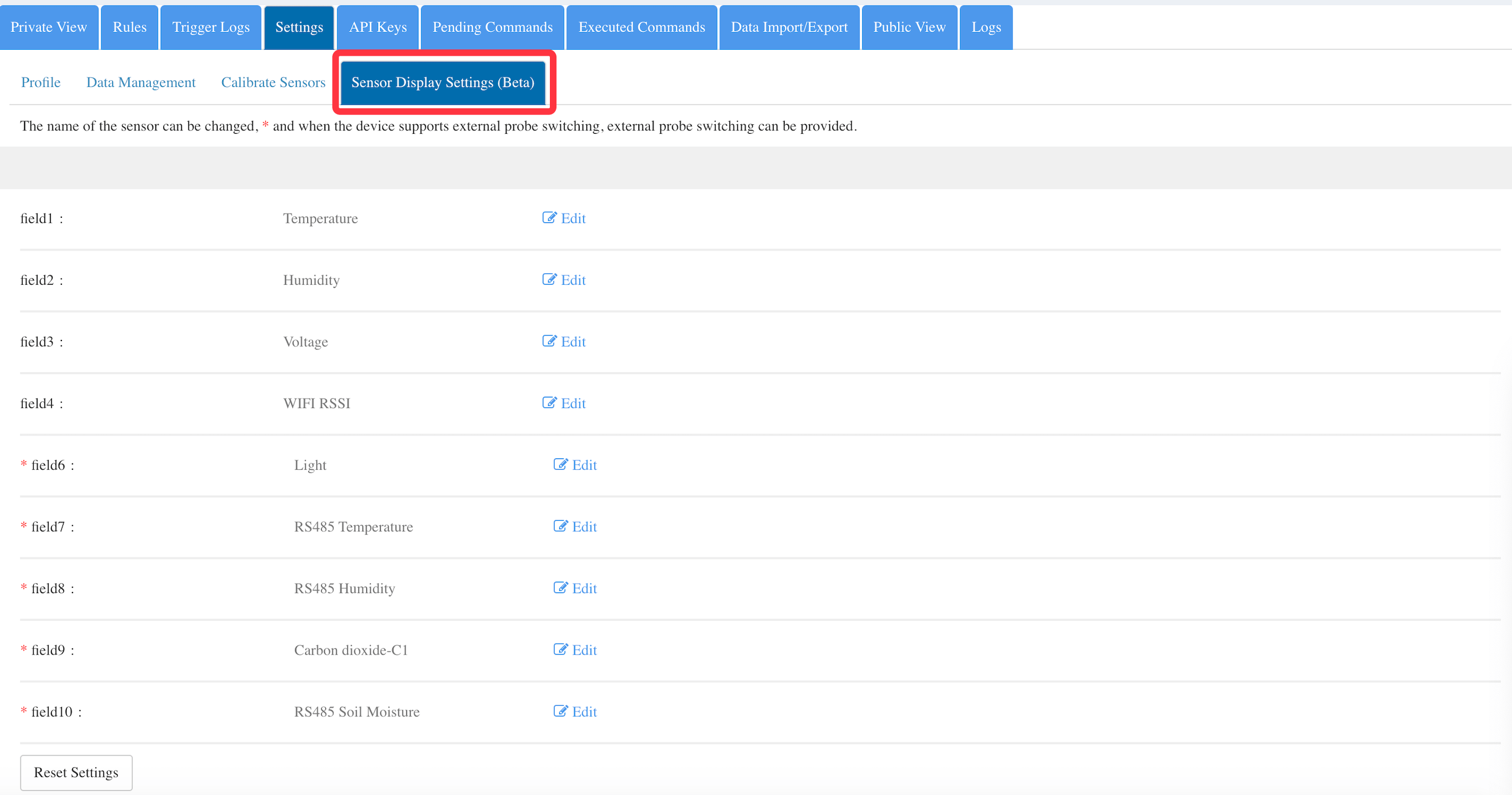 Select a sensor field from field7 - 10 to edit. (note: field 1 - 6 are built-in sensors, field 7 - 10 are for external sensors).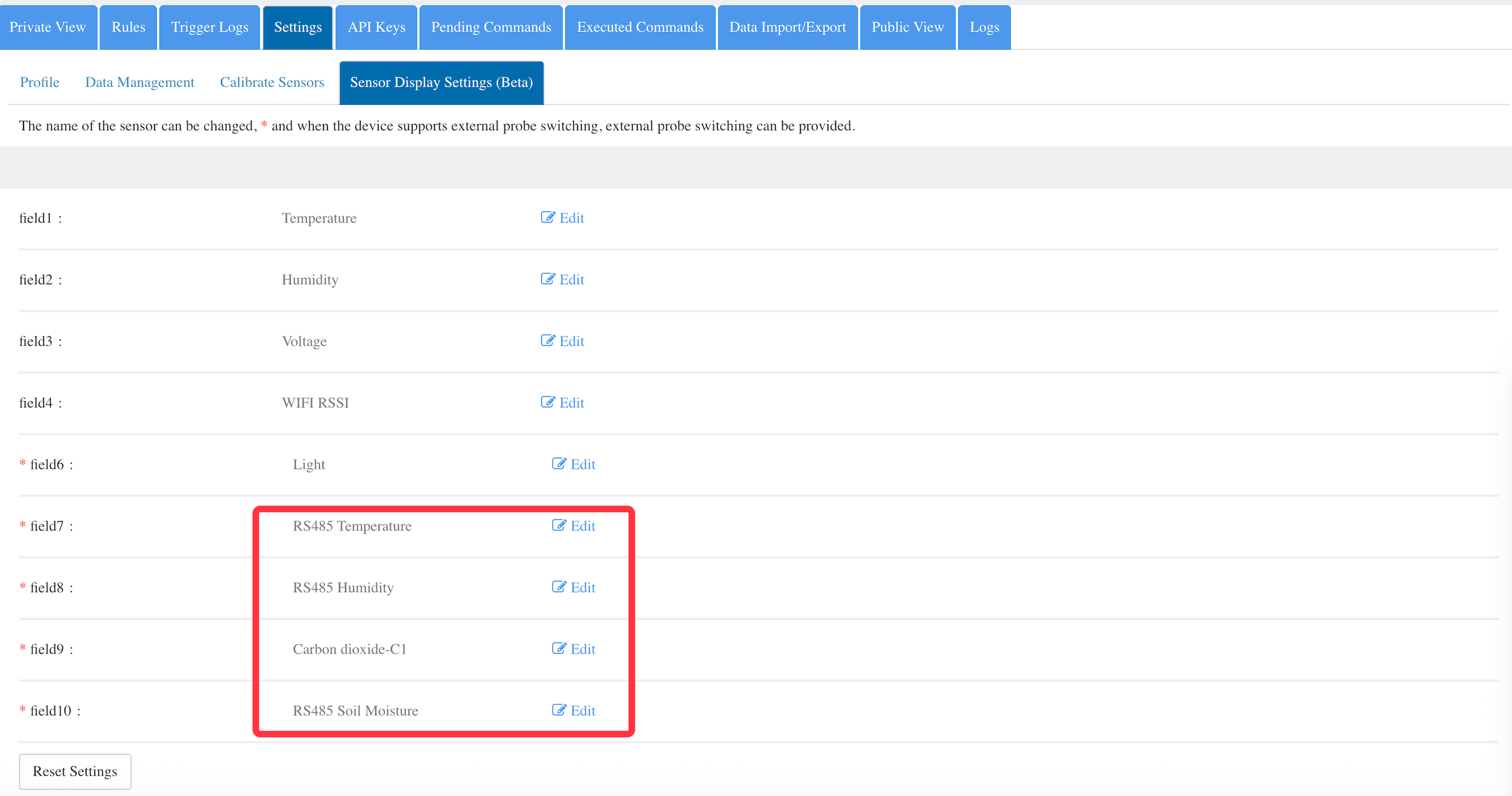 Select the external probe you use from the options and click save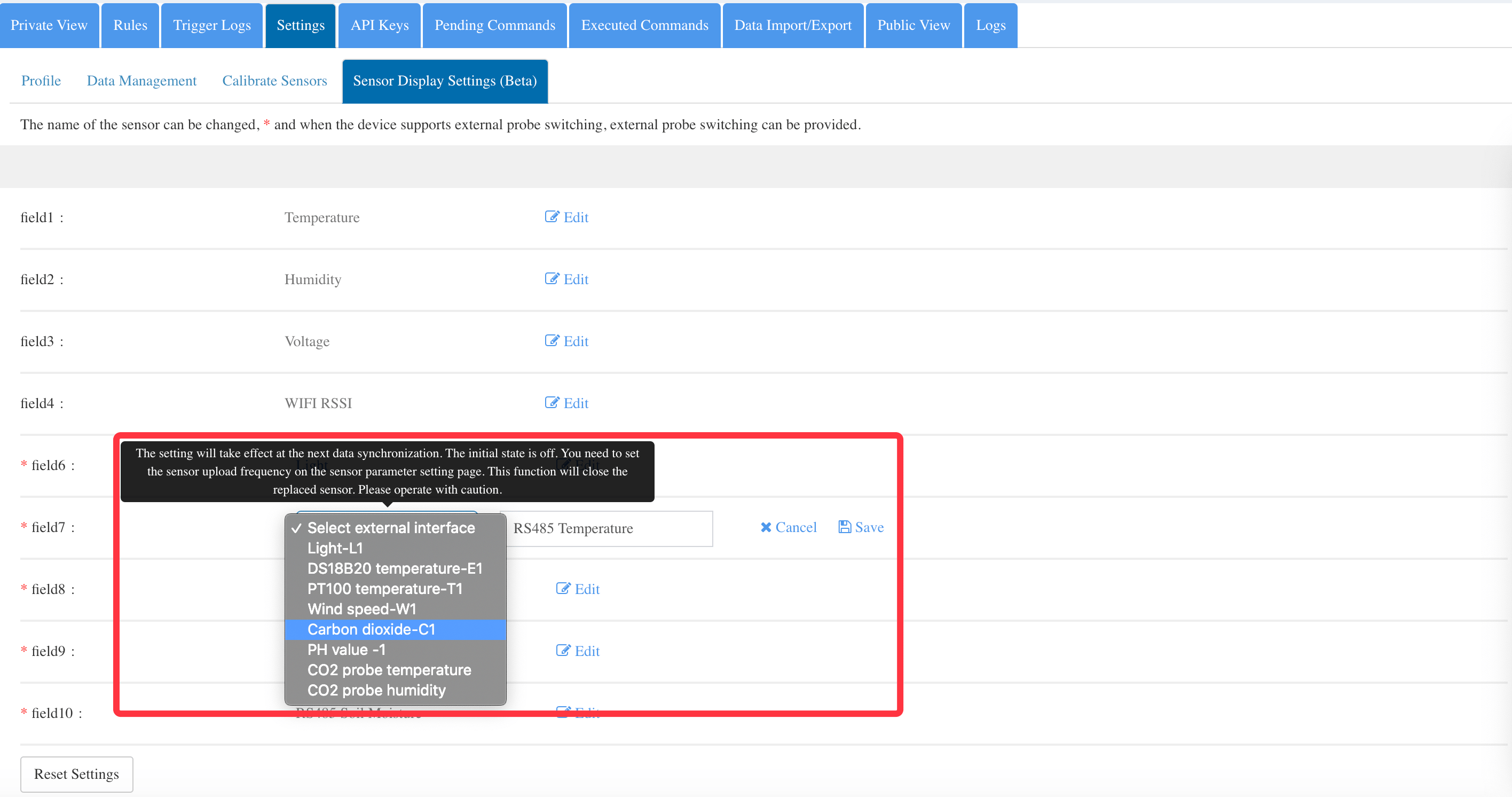 Click "Data Management", where you can set the data upload frequency of the external probe.