We are glad to announce that UbiBot's R&D team has recently added 5 new features to our platform and product. All of the new features listed below have been applied to both the web console and the App.
Email Resource Pack usage viewing and platform data usage viewing
Some of our enterprise users often have problems with an unintuitive display of a multi-device email plan and storage usage (Total Used Space). To make it more intuitive and easier for users to control the current usage, we have added the usage notice in the upper right corner of the Data Warehouse.

The notification message delete function in Message Center
In the past, UbiBot's web-console Message Center did not support message deletion, and accumulated messages would interfere with the users' experience. Now we've made the messages deletable as shown below.

External probe offline alerts
The device offline alert is one of the most frequently used default features for UbiBot users. However, external probes may encounter issues such as dislodgement or failure. We've added the probe offline alert to make sure you can manage probe's performance in real time. You can set the probe offline alert in the same way you set the offline alert.

Self-invoicing function update—you can now issue the invoice based on the amount of recharge
UbiBot platform credits can be used to expand storage and your traffic plan. Normally, customers top up the credits (refill/add credits) by themselves and we support the self-issue invoice function. Route as "Billing-Invoice" and please make sure you have added your billing information before you use this feature for the first time.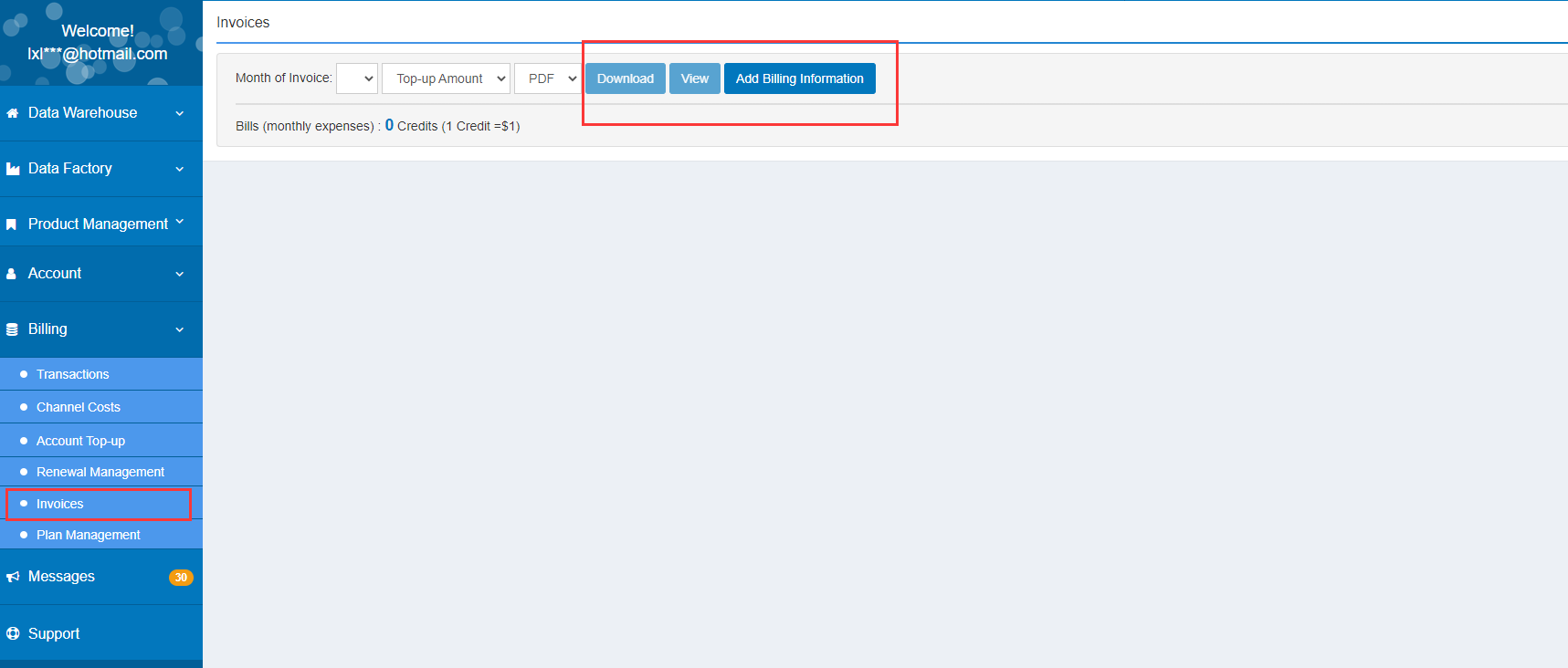 As you probably know, UbiBot has launched a new product called Wireless Smart Plug SP1. This product allows for the linkage of multiple UbiBot devices (Like GS1 to SP1 or GS1 to WS1 Pro). For example, if you have a SP1 and your fan has been plugged to it, you can use GS1 to monitor room temperature and control the fan's switch. If the room temperature raises over 25 °C, GS1 will send command to SP1 to switch the fan on. Please see below.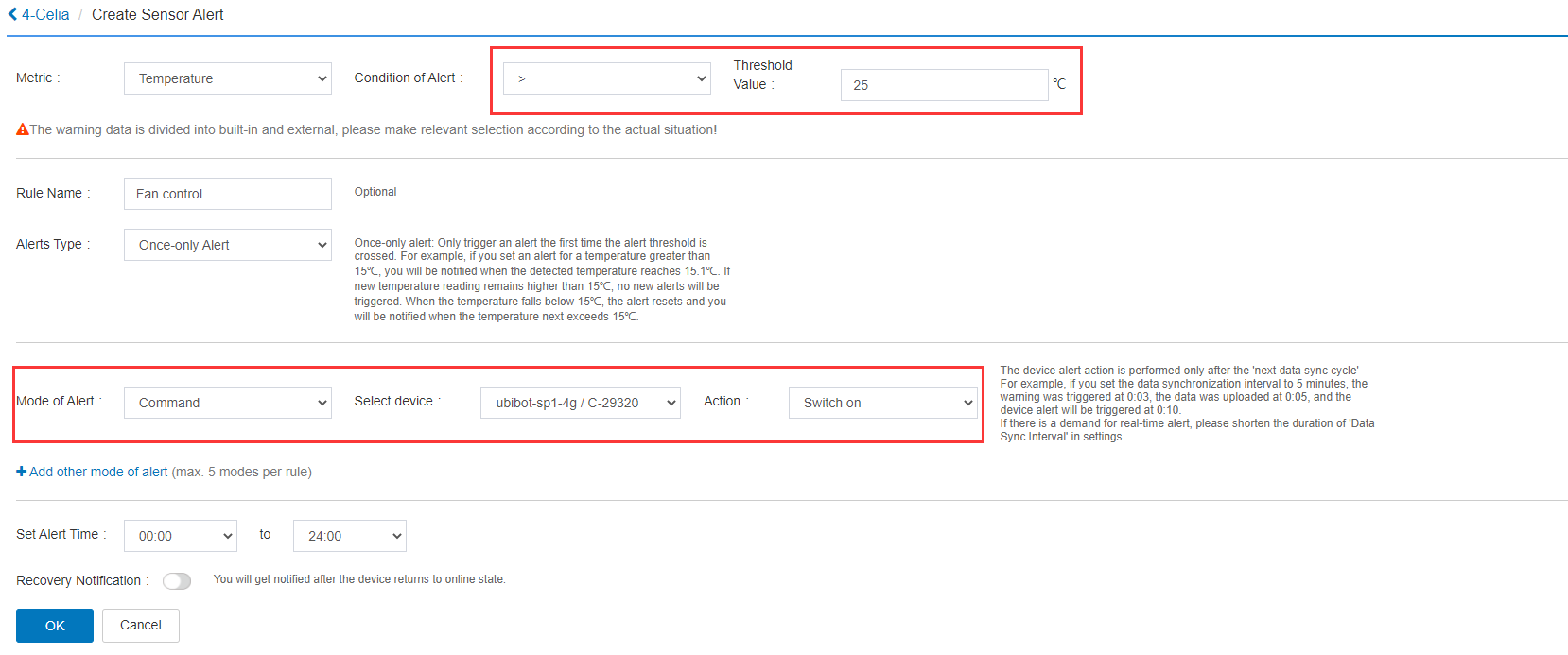 From the very beginning, UbiBot as a company and we as a team have been constantly improving and growing with the help of our customers, and we would like to hear more from you. You're free to send your questions and suggestions to
[email protected]
, or you can post a topic in UbiBot community at
https://support.ubibot.com/hc/en-us/community/topics
. Our product manager will answer all your questions and keep in touch with you.
Take care and see you soon.
UbiBot Team